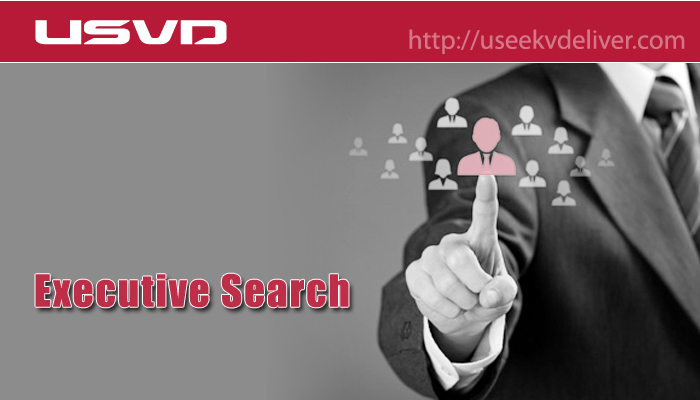 Recently, The Global Market has been exposed to multifarious transformations accompanied by Executive search players as a shoulder-to-shoulder companion by playing an extensive role in the metamorphosis. USVD have been conscious and receptive to the global mindset and developed our strong strategies accordingly, comprehensively meeting the market demands, building our potency as Executive Search Leaders. The prima facie of our work has been the passion to attract best of both the worlds be it our clients or candidates; we have been a well-cemented bridge to hold and sustain the intellectual correlations.
All throughout our journey, we worked on distinct assignments and learned the dynamics of this market. As per our study, the clients have now shifted their visions with the changes and are looking for multi-dimensional leaders who are ready to explore their skills outside their respective domains. Our familiarity with the market has helped us to reach out for instance to those who've indulged in the Automotive, FMCG, Consumer sectors since the starting of their career-path but now landed into the E-Commerce domain. Experts in automotive domain moving to Metal / Mining are a live example of being an adventurous learner that has been our personal experience. The automobile industry is indeed a well-structured, highly process-oriented one and our clients want that kind of expertise in their sector as well and we understand them well enough, thence delivered them accordingly.
The global outlook has enabled the candidates leaving a billion worth company and entering in new start-ups. It has been such an adventurous ride for us as the clients have been equally experimental and look up for those who have developed themselves through insight-based learning. We are ready to learn new things and introduce refined opportunities by combining the expertise which benefits our respective clients and gives a positive benchmark for us.
We are having assertive plans to grow and deliver the best with a passion to explore new experiences and emerging perspectives. Our learning of the changes has helped us develop a global-outlook, following the global-mindset and therein ranges the preferred choice of our esteemed clients.
For our devotion to work and zeal to analyse the roots and deliver accordingly, we would be happy to assist you in finding the best of this industry.
Looking forward to connecting with Leaders and share experiences, as always!