Ritesh Sarin is a pragmatic influencer and a celebrated Executive Search Professional. He possesses a very unique approach towards the industry and which is why Ritesh is recognized by the TOP Industrial houses as a Trusted Partner.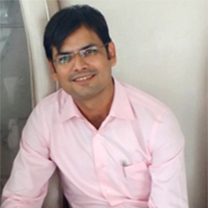 Ritesh co-founded USVD and is designated as its Chief Executive. Today the organization is proud to serve diverse industry segments for large and midsized MNCs of Indian as well as foreign origin exclusively across Asia Pacific. He advises clients at Leadership level on the hiring strategies and interview candidates whilst sitting in the panel.
He brings to the table high end strategic thoughts and leadership and in his previous assignments with IKYA Search, ABC Consultants, he has been instrumental in execution of searches across India, MENA (Middle East North Africa), Central Asia, South East and Far East Asia.
His specialties include Profit Center management, Negotiations, Board setting and Business Strategy. In his free time, he loves playing Sudoku, reading OSHO, going for rides and drives and influencing people around.
Ritesh is an Electrical engineer from Kurukshetra from the class of 2000 and reachable on Ritesh.Sarin@UseekVdeliver.com
---
Pravesh Sarin is meticulous, hard working and a strong-will operations management professional. He has put in best-in-class systems and processes which are not only scalable but also quantifiable. USVD stands out and he is well- known in the industry pioneering the same.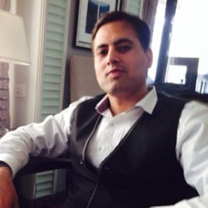 He brings to the table high end operational excellence, policy making, training and mentoring skills. Under his stewardship, USVD has expanded its team size and is further building the organization.
Pravesh co-founded USVD and today, he drives the Knowledge centre as its COO.
In his previous assignments, he has managed complex and high net-worth projects with the likes of Lavasa, Delhi Airport and many road projects, Highways and Dams. He has worked with companies like GMR, Punj Lloyd, and Reliance Infra in the past.
His specialties include Opportunity presentation & guidance, Managing and scaling up operations, Mentoring candidates and Operational excellence.
In his free time, he loves gardening, teaching kids, hitting gym and adventure sports.
Pravesh is a Civil engineer from NIT, Jalandhar from the class of 1999 and reachable Pravesh.Sarin@UseekVdeliver.com
---
Quick Links