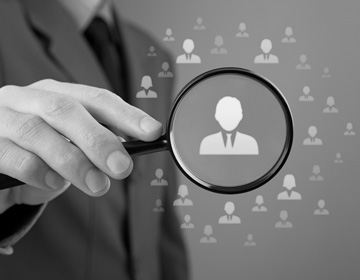 USVD provides comprehensive Recruitment Process Outsourcing to its exclusive clients. We offer customizable and robust end to end recruitment management; Back–end process management and managed services to deliver high quality results and maximize competitive advantage and productivity.

We are proficient in designing and implementing tailor made HR process projects in tune with your business requirements. If you are setting up a new Facility, Plant, remote office, or you are planning a ramp-up; USVD offers Turnkey Recruitment solutions – with on-site & off-site Recruitment and HR support – to set up your team. We will manage the End-to-End recruitment activities from resource planning to On-boarding for the project.

Recruitment Process Outsourcing is defined as the "outsourcing or contracting out, the selected components/processes within the Recruitment Cycle". We apply Quality tools & Transition Planning leading to assured benefits.

Outsourcing select Recruitment Processes to USVD will have significant and real impact on your bottom line while measurably increasing your Recruitment effectiveness.
Quick Links